3 March 2023 – Matrix Improvements, Assignee on Ambitions, Custom Thresholds, and Generate Gantt PDF
Matrix Improvements
This update introduces several improvements to the Matrix view:
Show all Actions, not just validated ones
Make new validations directly in the matrix view
The KPI to Key Result view allows you to compare both charts in one combined view
View Actions by Focus
Assignee on Ambitions
You can now optionally show the Ambition's assignee's photo directly on the Ambition object in the plan.

Custom Thresholds for Progress Indicators
You can now customize the Green, Yellow, and Red thresholds for progress indicators in the Plan settings.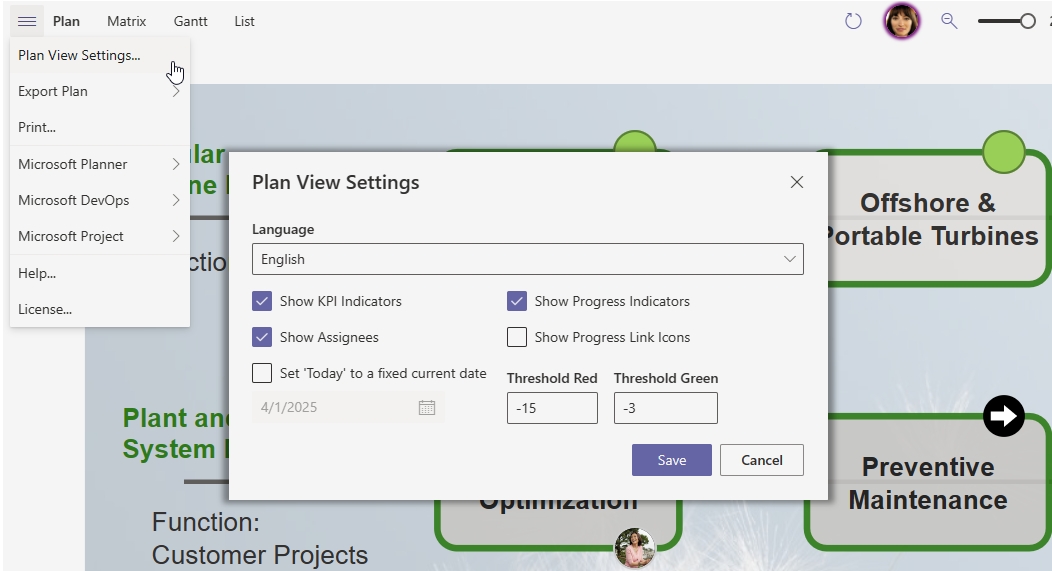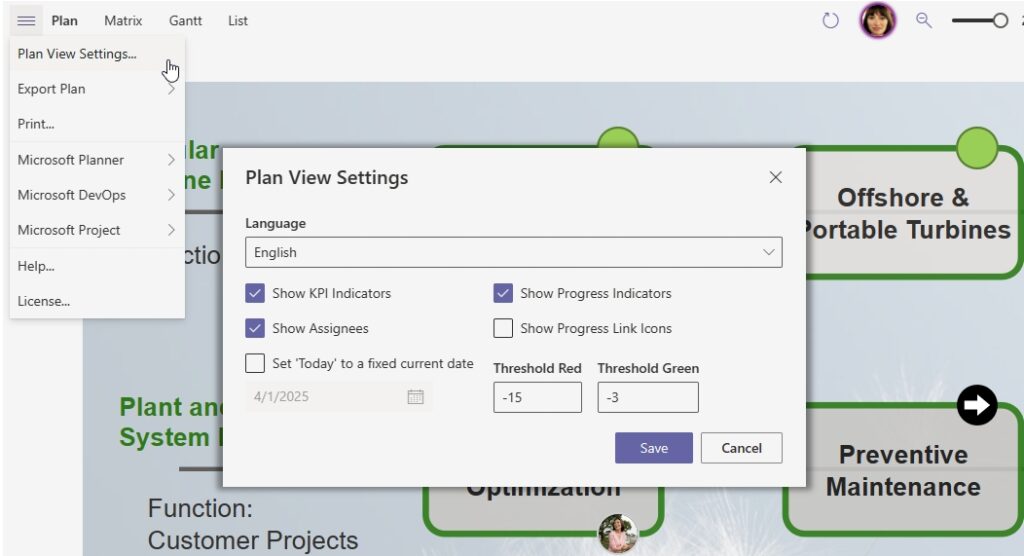 Gantt PDF
The Gantt view now supports generating a PDF in various formats with multiple options.