30 October 2023 – Improved alignment of Capability lines and bug fixes
Improved Features
Improved the edit mode to facilitate horizontal distribution of capability lines, precise left alignment and refined right alignment.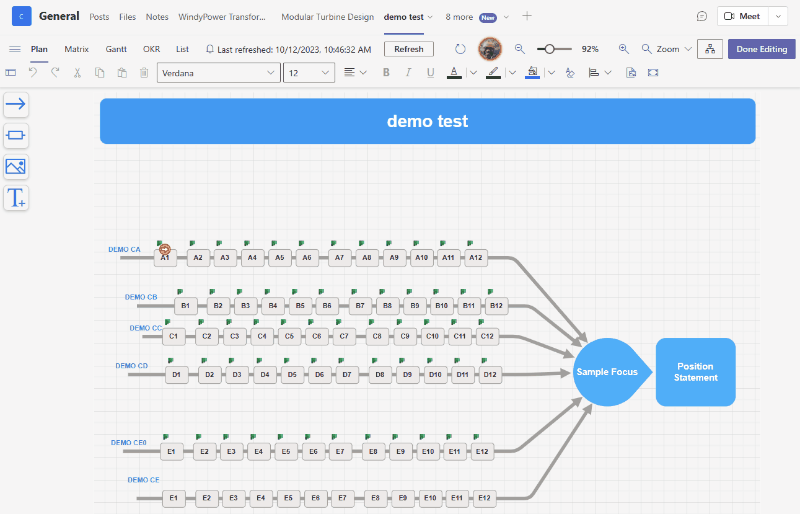 Implemented an option in Key Results and KPIs to invert signals when staying below a target line for measuring various metrics such as inventory levels, resource consumption, and project costs.
Bug Fixes
List View
Resolved an issue where the assignee filter was not functioning accurately.
Filters are now automatically kept per plan for each user.
Planner Sync
Option to exclude VisPlan Focus labels in Planner. This allows for the independent use of labels in Planner without any connection to VisPlan Focuses. More info in this article
Rectified the occurrence of additional line breaks in the description field.
Adjusted the request rate to 5 requests per second to optimize the Graph API's performance.
Streamlined batch requests for a more efficient syncing experience.
Matrix View
Addressed the problem where setting KPI to an Action was not reflecting correctly.
Gantt View
Fixed the issue where the Today line was not visible when Group by Focus was selected.
OKR View
Enhanced the handling of longer names for objectives, key results, and actions within the display box.