6 April 2023 – Matrix Upgrade, Sidebar Focus Grouping, and Organization Templates
Matrix Upgrade
We have upgraded the Matrix by migrating the existing Matrix data from three sub-views into a single view.
This enables users to easily visualize the relationships between KPIs and Actions against Strategic Objectives and Key Results. Users can filter the view by Focus and also assign weighted Validations for KPIs towards multiple Key Results, which was not possible in the previous version.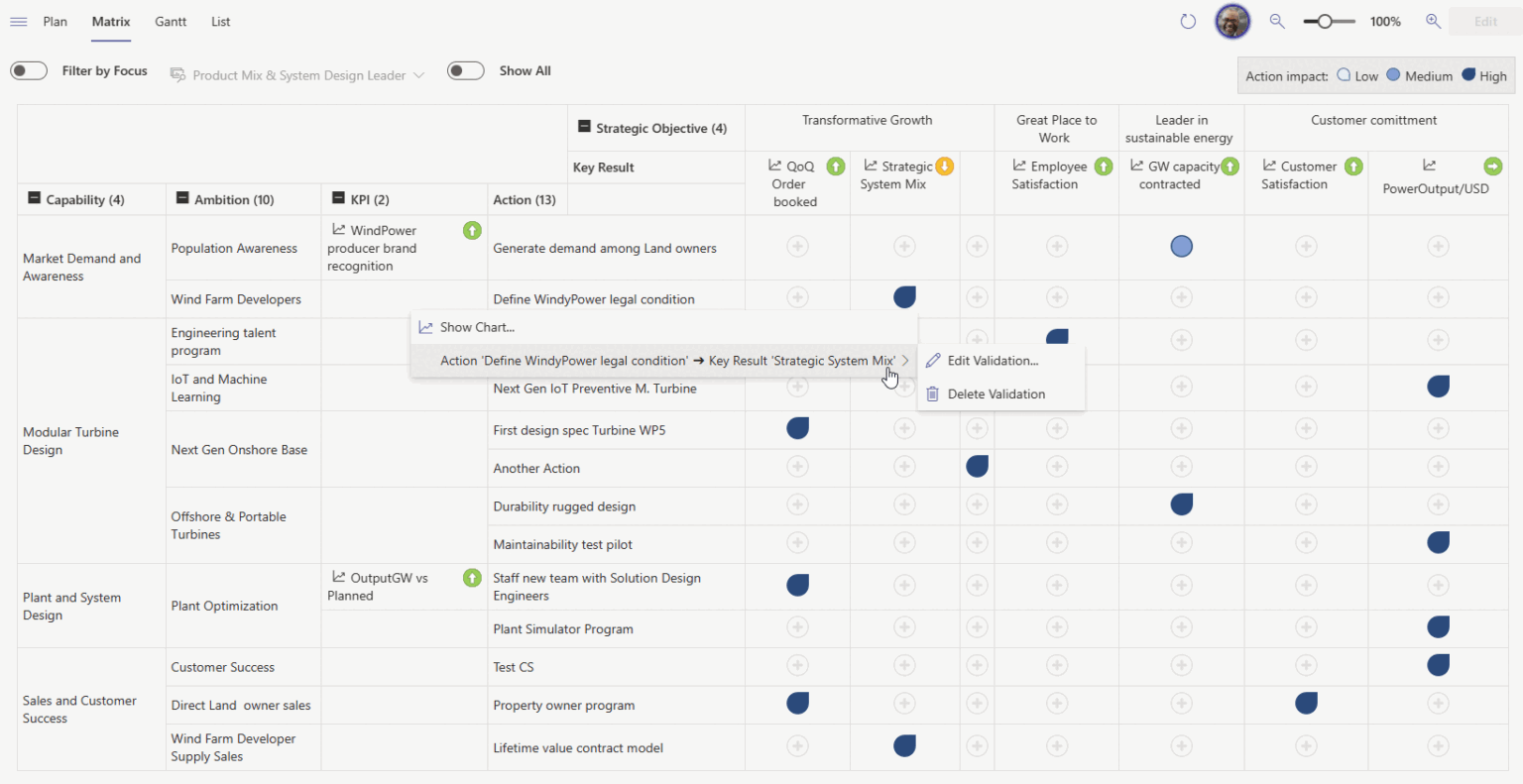 Sidebar Focus Grouping
The Focus selector in the Ambition sidebar has been replaced with grouping by all Focuses. The active Focus is indicated by ★, default selected and expanded.
Organization Templates
With this release, we introduce a new feature for enterprise customers to set a VisPlan template location in SharePoint where organization VisPlan templates can be stored and used when creating new plans in specific or all teams.