We are proud to announce that VisPlan for Microsoft Teams now allows users to automatically generate linked Microsoft Planner Plans from your main VisPlan visual master plan, for easy reporting back into VisPlan.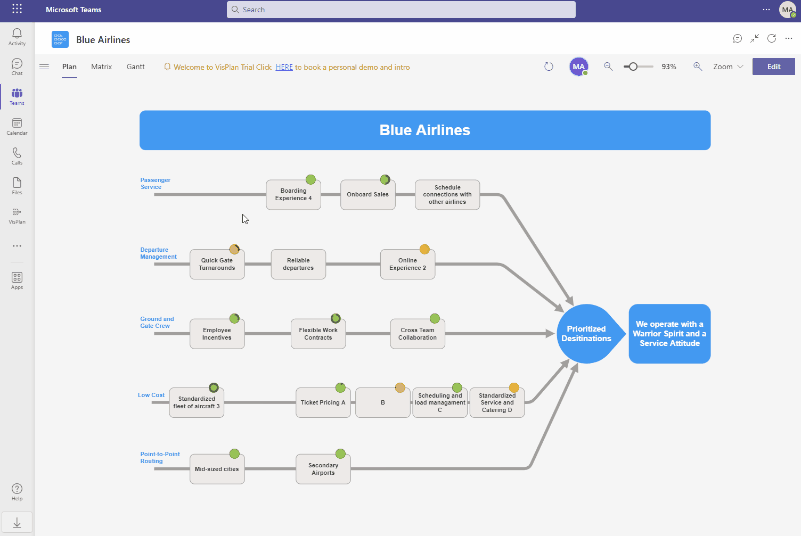 The VisPlan Status indicators and Progress will be updated based on each Checklist item status as well as Actions/Tasks completed. This will allow organizations to have a broad and easy to use procedure of reporting on actions from Microsoft Planner and ToDo mobile Apps.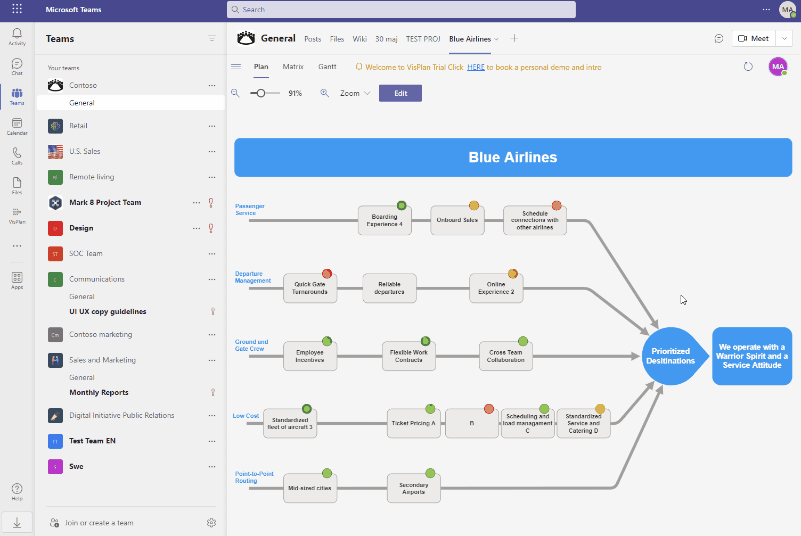 VisPlan is a Strategy- and Program Execution solution characterized by its powerful visual roadmap overview serving as the Master Plan. There is also a built in validation method to evaluate the overall effectiveness of your Plan versus Strategic Objectives. 
VisPlan helps all organizations bridge between Strategy formulation on one hand and Strategy communication and execution on the other.